Hello, after long long time, I didn't make a post, now I want to integrated this site with my existing site. This site made by me while I'm still in Senior High School (SHS), and not updated since June 20, 2010. Majority, all post in this site is move to my existing site, at
pranotoheru.blogspot.com
. Several, there are a minority which I deleted. In this site, I will post all about networking, pentesting, cracking, hacking, etc. More information may be existing on other site which post about security then I'm adapt it to make easier you to understand.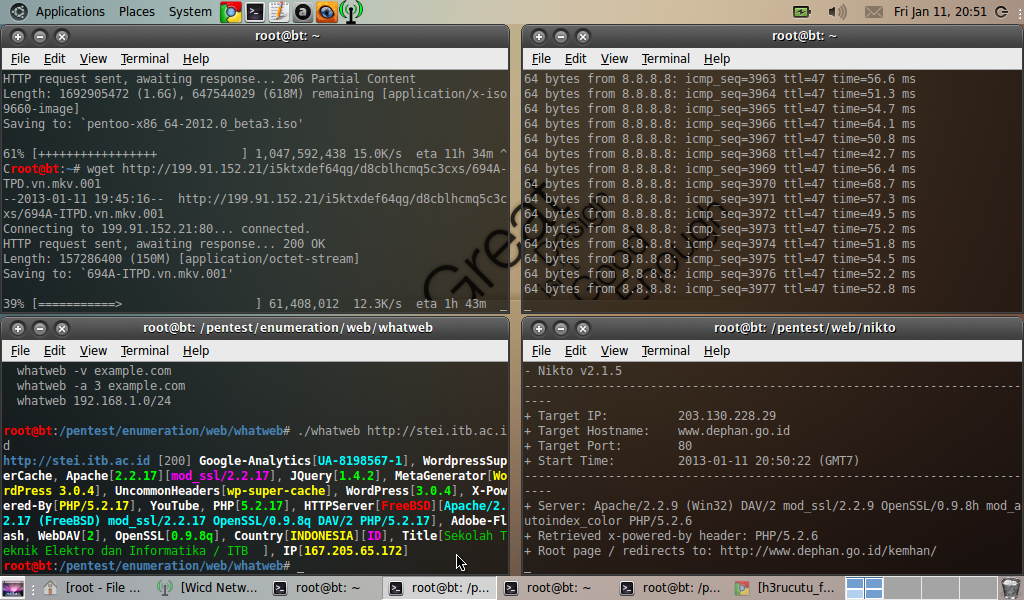 backtrack
Before all of my act in this site, remember that
"i am not pentester , but just a beginner"
.