Maybe, this is your Server?? Check your security about your Server.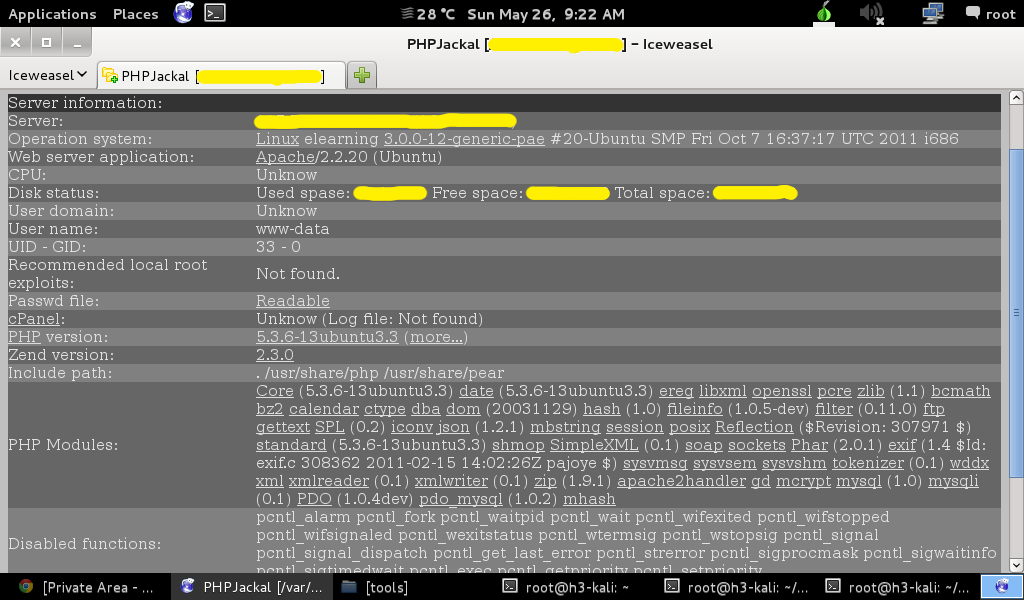 Webshelling with PHPJackal
I have been entered into this Server, i use PHPJackal for webshelling this Server. Contacting the Administrator of this Server? Maybe, if there's an agreement between me and he/she about the Server. Don't think about how secure we are, but thinking how un-secure we are?
"I am for aiming!"